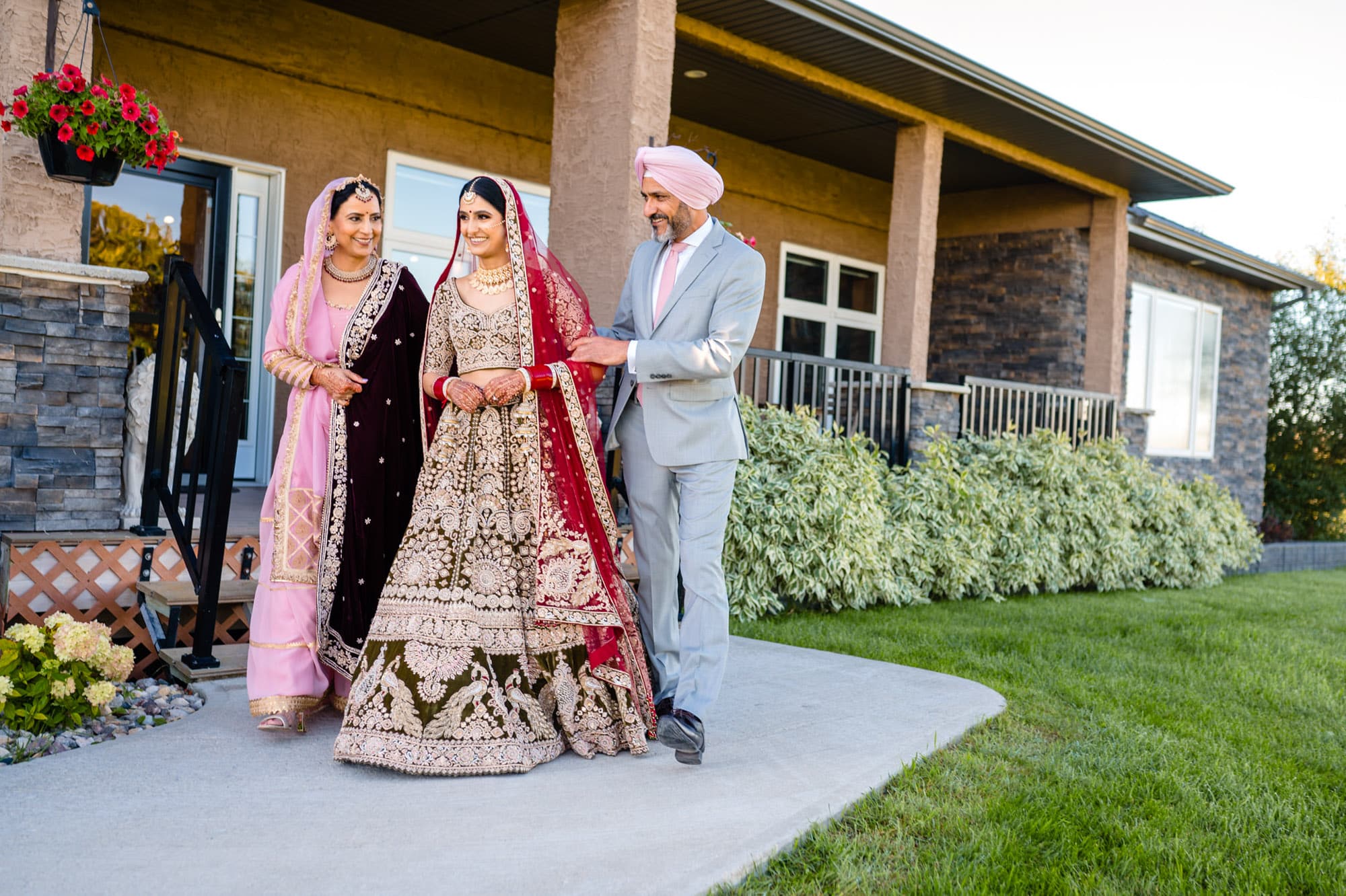 Winnipeg Punjabi Wedding – Shaminder + Jasmin
This beautiful Indian wedding in Winnipeg and Sikh ceremony features Shaminder and Jasmin. These two are not new to the blog because they flew me out to Alberta for their Banff engagement session.  As a matter of fact we also did another engagement shoot in Edmonton.
Sikh weddings in Winnipeg are my speciality because that's what my background is. My family being from Punjab and myself visiting India 7 times in my life, I really understand what takes place. Knowing the language is also a get asset that lets me communicate with family members easily. With that said, I'm sure it's one of the many reasons why so many couples trust me to capture their precious moments.
Shaminder and Jasmin were just a dream to work with. First of all they are very beautiful people but they are also just so easy going and sweet. They truly had so much fun throughout every shoot and they didn't show any sign of stress if there was any.
I absolutely love all the amazing moments that happened on this wedding. For instance, check out Shaminder glance as Jasmin walks by him down the aisle. He couldn't wait to lock eyes with her. And when they did as she sat down, it just brought out the biggest smiles in them.
Sikh Ceremony
This Indian Wedding in Winnipeg had a Sikh wedding ceremony at the Sikh Society of Manitoba. You can view this venue on the new Winnipeg wedding venue list for more details. Overall, it's a beautiful, large, and bright hall off Pipeline road that many couples choose for their wedding.
Another touching moment of this Sikh wedding ceremony was when Shaminder's mother all of a sudden met and walked Jasmin on her last lap of her Laava.
After the ceremony was finished we headed over to Assiniboine Park where we took their portraits. It was a beautiful sunny day and along side me was Michael J Scott who specializes in Indian Weddings. We've photographed a handful of Indian weddings in Winnipeg together in the last ten years up to the present time.
I love some of the moments we were able to capture in this location just near the newly constructed Leaf Building.
The trees at Assiniboine Park made the perfect tunnel and backdrop for this twirl shot which nonetheless really pops. In addition to that, I really love both of their expressions. It's one of my favourite shots from this Indian wedding in Winnipeg.
Straightaway from their portraits this Winnipeg Punjabi wedding was ready to move onto the Doli tradition. This is a traditional ceremony where the groom comes to take his bride to his home from the brides family home. There's fun door games before he enters the home and usually result in him paying his way inside.
Thereafter the bride and groom have milk and sweets before they depart for the grooms home. It's a very emotional event because this marks a new chapter in the brides life as she moves from her parental family home to her new home. As can be seen here below.
Winnipeg Indian Wedding
After the Doli we arrived at Shaminder's family home where the bride and groom were greeted in the same fashion. They were fed sweets again and afterwards danced into the night as they celebrated an end to this Winnipeg Punjabi Wedding.
Lastly, we will have the reception on the next day to cap off this amazing week long wedding which I will link here shortly.
If you're interested in some tip and advice on weddings, head over to the resource section of my website. I have information such as wedding costs in Winnipeg.
Have a look at more weddings on the blog.