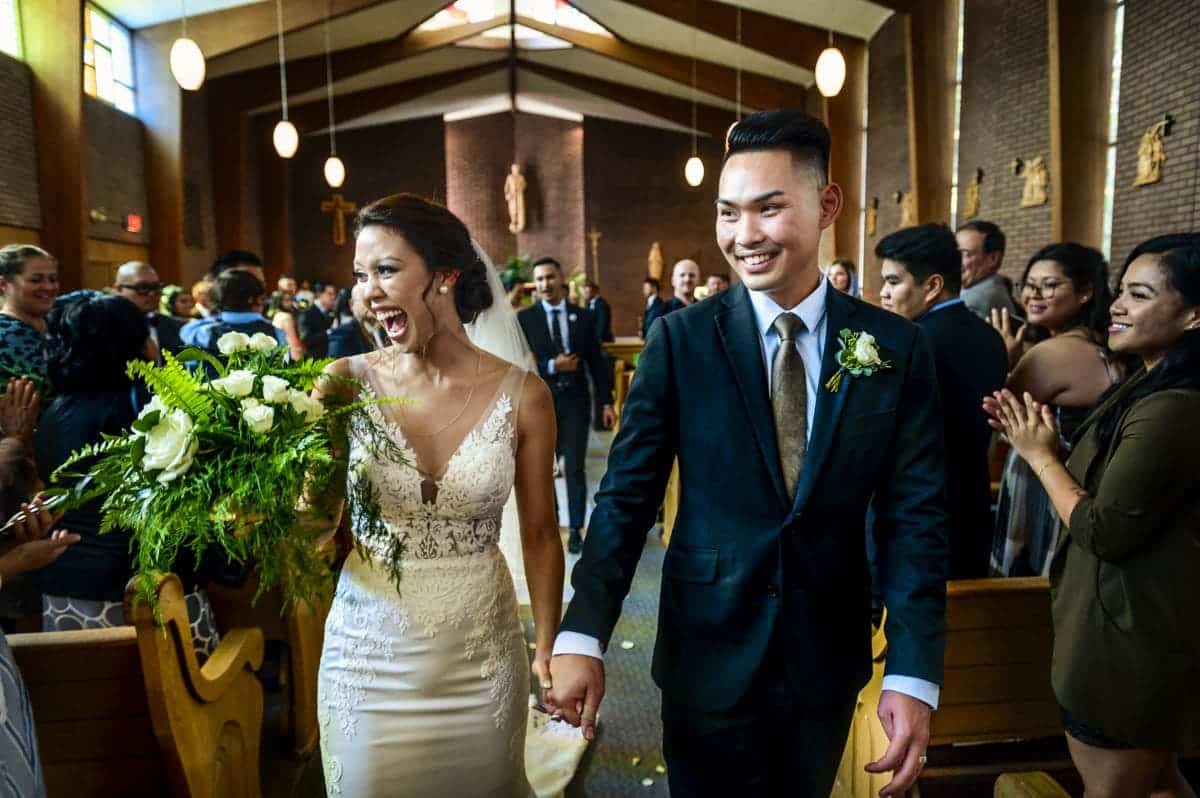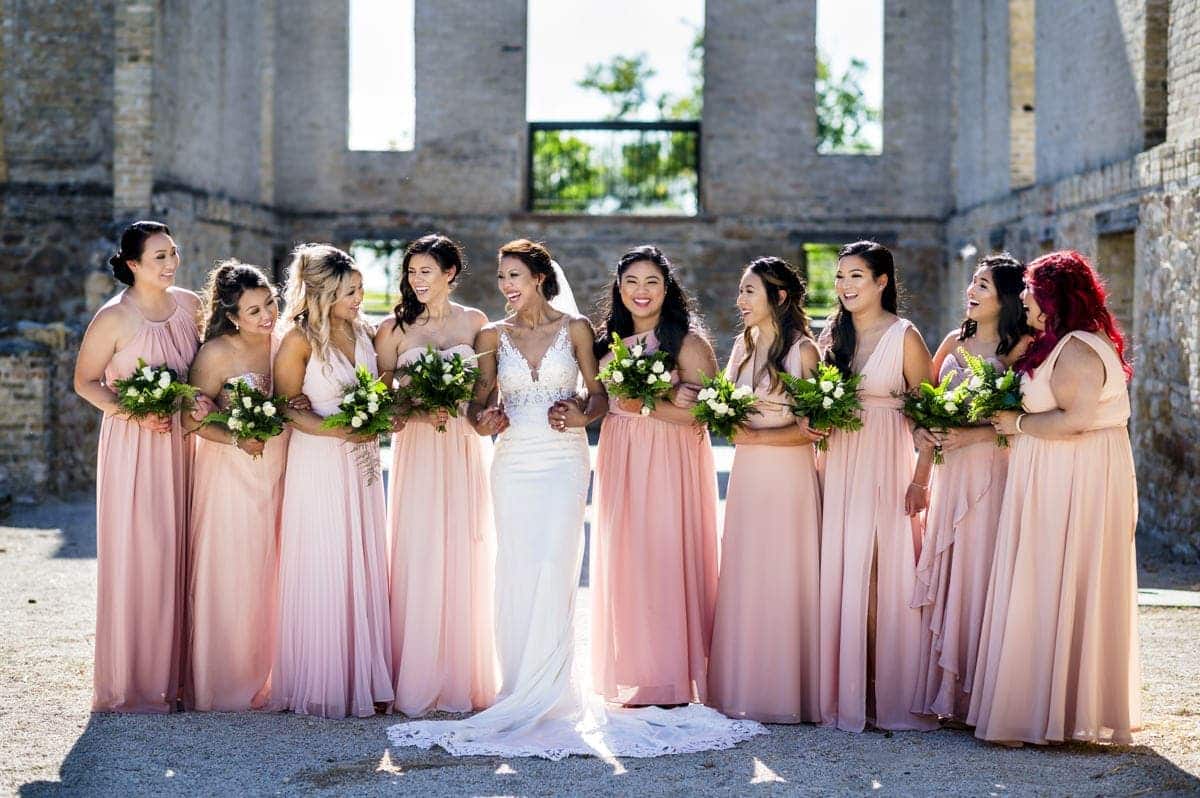 Firstly. this beautiful St Joesph the Worker Parish wedding is R.A's and Tracy's. I haven't had a chance to blog it yet with all that's happening in the world. But I remember that it was full of anticipation, some tears and lots of laughs. I still remember the moment when R.A pulled out the chapstick and applying it before the first kiss. He had lots of moments like this throughout the wedding which I'll get to.
Secondly, the reception was beautiful at the gorgeous Ashgrove Acres Venue. We've photographed here many times before and it's always so beautiful. However, the day didn't start out exactly how they planned when Tracy woke up that morning. When I showed up to the hotel where Tracy was getting ready I was excited to get things going. But when I knocked on that door and saw Tracy with some tears in her eyes, my excitement turned into concern.
Apparently, her mom accidentally put a small tiny hole in her veil while ironing, as the iron was unfamiliar and got way too hot. This resulted in some panic, but she was only sad because it was her "something borrowed" from someone close to her and she didn't know how to tell her. Once she finally opened up about the small accident, the owner of the veil couldn't have cared less and put the smile on Tracy's face again. That smile didn't leave Tracy's face for the rest of the day and you can see from the photographs, that it was one hell of a wedding.
St Joesph The Worker Parish Wedding
Let's fast forward this St Joseph the Worker Parish wedding to the ceremony when Tracy walks down the aisle. R.A was so emotional when he first saw her and it had everyone in awe. This resulted in some beautiful photographs that we captured for them.
After that, the ceremony had lots of jokes and wise words tied to it which gave the whole wedding a loose and happy vibe. In which I must have taken over thirty photos of them laughing inside the St Joseph Worker Parish.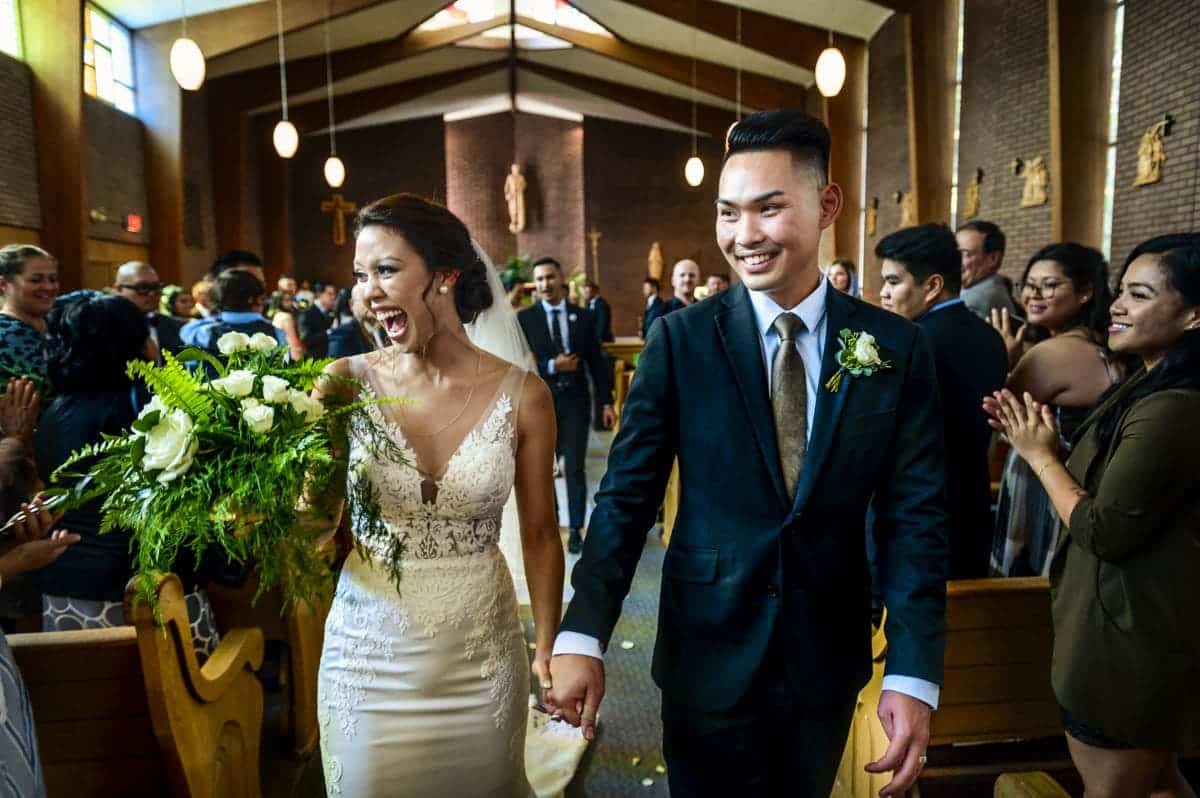 St Norbert Monastery Portraits
After the St Joseph wedding ceremony, we headed on over to the St Norbert Monastery for some quick portraits.
Ashgrove Acres
Soon after that, we headed straight to the beautiful Ashgrove Acres to celebrate the rest of the wedding.
This is where I probably heard the funniest wedding speech of my life. R.A the whole time built up how nervous he was about the speech during the day. Except when it came time he had the whole room in tears laughing, including myself.
If you'd like some great tips on how to write a great wedding speech check out this post. Even more so, contact R.A as he completely did his own thing and just rolled with it. With that said I don't have any tips on being as funny as he was that night.
Night Portraits
We finished this St Joesph the Worker Parish wedding with some beautiful outdoor night portraits. For example, the below photograph has a few stars in the shot which you can only get outside the city. This is because you don't get too much light pollution from Winnipeg and you can sometimes get beautiful skies if it's clear. With that said we didn't have the clearest skies but still manages to get a few stars in this beautiful shot.
I hope you enjoyed this wedding. If you're interested in seeing an engagement session check this post out.
Or even more so, if you're interested in more weddings, check out this wedding.